How to Play
Guess letters in the puzzle. Complete the puzzle before using up your 10 guesses. When the puzzle is complete you get one star for each unused guess.
The spinning circle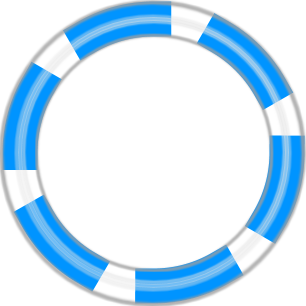 indicates the next unrevealed letter in the puzzle. If you guess this letter, you save a guess (no guess is deducted), and the guessed letter shows in
blue
, instead of
green
.
Privacy Policy
WordHuddle.com ("our website") wants to protect your personal information and your right to privacy. Please read this privacy policy and, if there are any terms you do not agree with, please discontinue use of this website.
This privacy policy applies to all information collected through our website, and/or related services, sales, or marketing.
1. INFORMATION AUTOMATICALLY COLLECTED
As with any website, when you visit our website, we automatically receive your IP address and your browser and/or device characteristics. This also potentially includes information about your operating system, language preferences, referring URLs, country, location, and information about how and when you use our website. This information does not identify you personally. It is used only for internal analytics purposses. If we share the results of these analyses with any third parties, it is in a way that treats the data as aggregate statistics, and not in a way that could be used to identify you or any other user of our website.
If you provide personally identifying information to us, such as by giving us your email address or creating an account with your name, we will use such information only in communicating with you and/or managing your account. Such information will never be shared with third parties, except as required by law, such as when the information is subpoenaed.
2. HOW DO WE USE YOUR INFORMATION?
We use the data in aggregate to identify usage trends, determine the effectiveness of our promotional campaigns, and to evaluate and improve our website.
3. WILL YOUR INFORMATION BE SHARED WITH ANYONE?
We only share information with your consent, to comply with laws, to provide you with services, to protect your rights, or to fulfil business obligations.
We may process or share data for the following reasons:
Consent: We may analyze your data if you have given us specific consent to use your personal information for a specific purpose.
Legitimate Interests: We may process your data, when it is reasonably necessary to achieve our legitimate business interests.
Legal Obligations: We may disclose your information where we are legally required to do so in order to comply with applicable law, governmental requests, a judicial proceeding, court order, or legal process, such as in response to a court order or a subpoena.
Vital Interests: We may disclose your information where we believe it is necessary to investigate, prevent, or take action regarding potential violations of our policies, suspected fraud or other illegal activities, situations involving potential threats to the safety of any person, or as evidence in litigation in which we are involved.
We may use third-party advertising companies to serve ads when you visit our website. These companies may use information about your visits to our website and other websites that are contained in web cookies and other tracking technologies like hashed email addresses in order to provide advertisements about goods and services of interest to you. You can also use the Network Advertising Initiative's opt-out page, the Digital Advertising Alliance's opt-out page, or the European Interactive Digital Advertising Alliance's opt-out page to opt-out of the use of cookies for interest-based advertising.
4. DO WE USE COOKIES AND OTHER TRACKING TECHNOLOGIES?
We may use cookies and other tracking technologies to collect and store your information, such as your game history or your game preferences.
We may use cookies and similar tracking technologies (like web beacons and pixels) to access or store information.
6. HOW LONG DO WE KEEP YOUR INFORMATION?
We keep your information for as long as necessary to fulfil the purposes outlined in this privacy policy unless otherwise required by law.
When we have no ongoing legitimate business need to process your information, we will either delete or anonymize it, or, if this is not possible (for example, because your personal information has been stored in backup archives), then we will securely store your personal information and isolate it from any further processing until deletion is possible.
7. HOW DO WE KEEP YOUR INFORMATION SAFE?
We take reasonable precautions to secure our servers, including the servers on which we store your data. However, we cannot guarantee that our servers are protected against all current or future attacks or exploits. Although we will do our best to protect your personal information, transmission of personal information to and from our servers is at your own risk. To increase security from your end, you should only access our servers within a secure environment.
8. DO WE COLLECT INFORMATION FROM MINORS?
We do not knowingly collect data from or market to children under 13 years of age except in an environment with adult (including teacher) supervision. By using our website, you represent that you are at least 13 or that you are the parent or guardian of such a minor and consent to such minor dependent's use of our website.
9. WHAT ARE YOUR PRIVACY RIGHTS?
You may review, change, or terminate your account at any time.
If you are resident in the European Economic Area and you believe we are unlawfully processing your personal information, you also have the right to complain to your local data protection supervisory authority. You can find their contact details here:
http://ec.europa.eu/justice/data-protection/bodies/authorities/index_en.htm
Cookies and similar technologies:
Most browsers are set to accept cookies by default. If you prefer, you can set your browser to remove cookies and to reject cookies. If you choose to remove cookies or reject cookies, this could affect certain features or services of our website.
To opt-out of interest-based advertising by advertisers on our website, visit http://www.aboutads.info/choices/.
10. CONTROLS FOR DO-NOT-TRACK FEATURES
Most web browsers and some mobile operating systems and mobile applications include a Do-Not-Track ("DNT") feature or setting you can activate to signal your privacy preference not to have data about your online browsing activities monitored and collected. No uniform technology standard for recognizing and implementing DNT signals has been finalized. As such, we do not currently respond to DNT browser signals or any other mechanism that automatically communicates your choice not to be tracked online. If a standard for online tracking is adopted that we must follow in the future, we will inform you about that practice in a revised version of this privacy notice.
11. DO CALIFORNIA RESIDENTS HAVE SPECIFIC PRIVACY RIGHTS?
Yes, if you are a resident of California, you are granted specific rights regarding access to your personal information.
California Civil Code Section 1798.83, also known as the "Shine The Light" law, permits our users who are California residents to request and obtain from us, once a year and free of charge, information about categories of personal information (if any) we disclosed to third parties for direct marketing purposes and the names and addresses of all third parties with which we shared personal information in the immediately preceding calendar year. If you are a California resident and would like to make such a request, please submit your request in writing to us using the contact information below.
If you are under 18 years of age, reside in California, and have a registered account with our website, you have the right to request removal of unwanted data that you publicly post on the website. To request removal of such data, please contact us using the contact information provided below, and include the email address associated with your account and a statement that you reside in California.
12. DO WE MAKE UPDATES TO THIS POLICY?
We will update this policy as necessary to stay compliant with relevant laws.
The updated version will be indicated by an updated "Revised" date and the updated version will be effective as soon as it is accessible. If we make material changes to this privacy policy, we may notify you either by prominently posting a notice of such changes or by directly sending you a notification. We encourage you to review this privacy policy frequently to be informed of how we are protecting your information.
13. HOW CAN YOU CONTACT US ABOUT THIS PRIVACY POLICY?
If you have questions or comments about this policy, you can email us at
hello@wordhuddle.com
. WordHuddle is owned by Satsub Studios, LLC, a business registered in the state of Washington, USA.
Terms of Service
The name "WordHuddle," the domain WordHuddle.com, the green and blue WordHuddle logo, and the realization of the WordHuddle game are copyrighted by Satsub Studios, LLC ("us" or "we"), a business registered in the state of Washington, USA.
To the full extent permitted by applicable law, you agree that in no event shall Satsub Studios be liable for any direct, indirect, incidental, special, or consequential damages, including but not limited to, damages for loss of profits, goodwill, use, data, or other intangible losses (even if Satsub Studios has been advised of the possibility of such damages) arising out of or in connection with (a) the WordHuddle.com website, this agreement, or the inability to use WordHuddle.com (however arising, including our negligence), (b) statements by, conduct of, or transactions with any member or third party on WordHuddle.com, (c) your use of WordHuddle.com or transportation to or from WordHuddle.com events, attendance at WordHuddle.com events, participation in or exclusion from WordHuddle.com groups or WordHuddle.com events and the actions of you or others at WordHuddle.com events, or (d) any other matter relating to WordHuddle.com. Our liability to you or any third parties in any circumstance is limited to the greater of $100 or the amount of fees, if any, you paid to us in the 12 months prior to the action that may give rise to liability.
We reserve the right to permanently ban any user from our websites for behavior that goes against our terms of service. We will be the sole judge of guidelines violations and we do not offer appeals or refunds in those cases.
The WordHuddle.com website and app are provided on an "as is", "as available" basis without warranties of any kind, express or implied, including, but not limited to, those of TITLE, MERCHANTABILITY, FITNESS FOR A PARTICULAR PURPOSE or NON-INFRINGEMENT or any warranty arising from a course of dealing, usage, or trade practice. No advice or written information provided shall create a warranty; nor shall members or visitors to the site rely on any such information or advice. This text is not intended to be a contract, explicit or implied, and Satsub Studios reserves the right to make changes to the information contained.
The user assumes all responsibility and risk for the use of WordHuddle.com, its associated apps and communities, and its properties and the Internet generally. We accept no liability or responsibility to any person or organisation as a consequence of any reliance upon the information contained in this site. Under no circumstances, including negligence, shall anyone involved in creating or maintaining the WordHuddle.com website, app, communities, or its properties be liable for any direct, indirect, incidental, special or consequential damages, or lost profits that result from the use or inability to use the website and/or any other websites which are linked to this site. Nor shall they be liable for any such damages including, but not limited to, reliance by a member or visitor on any information obtained via the website; or that result from mistakes, omissions, interruptions, deletion of files, viruses, errors, defects, or failure of performance, communications failure, theft, destruction or unauthorized access. In states or countries which do not allow some or all of the above limitations of liability, liability shall be limited to the greatest extent allowed by law.
THE WORDHUDDLE.COM SOFTWARE, WEBSITE, APP, COMMUNITIES, AND ANY OF ITS OTHER PROPERTIES ARE PROVIDED "AS IS", WITHOUT WARRANTY OF ANY KIND, EXPRESS OR IMPLIED, INCLUDING BUT NOT LIMITED TO THE WARRANTIES OF MERCHANTABILITY, FITNESS FOR A PARTICULAR PURPOSE AND NONINFRINGEMENT. IN NO EVENT SHALL THE AUTHORS, OWNERS OR COPYRIGHT HOLDERS BE LIABLE FOR ANY CLAIM, DAMAGES OR OTHER LIABILITY, WHETHER IN AN ACTION OF CONTRACT, TORT OR OTHERWISE, ARISING FROM, OUT OF, OR IN CONNECTION WITH THE WORDHUDDLE.COM SOFTWARE, APP, WEBSITE, COMMUNITIES, OR ANY OF ITS OTHER PROPERTIES, OR THE USE OR OTHER DEALINGS IN THE WORDHUDDLE.COM SOFTWARE, APPS, WEBSITE, COMMUNITIES AND ANY OF ITS OTHER PROPERTIES.
Visitors agree to use the website only for lawful purposes and are prohibited from posting on the website any unlawful, harmful, threatening, abusive, harassing, defamatory, or obscene material of any kind, including, but not limited to, any material which encourages conduct that would constitute a criminal offence, give rise to civil liability, or otherwise violate any applicable local, state, national or international law. Although in the absence of a specific complaint the postings are monitored for compliance with this provision, in an effort to discourage such conduct, please note that all postings in any forum area will list the author's name and institution - no anonymous postings will be permitted.
We may modify these terms from time to time. When we do, we will provide notice to you by publishing the most current version and revising the date at the top of this page. If we make any material change to these terms, we will provide additional notice to you, such as by sending you an email or displaying a prominent notice on our website. By continuing to use the website after any changes come into effect, you agree to the revised terms. If you do not wish to accept the revised terms, you can discontinue use of the website and/or close your account.
Unless otherwise stated, reference to any products, services, hypertext links to third parties, or other information by trade name, trademark, supplier, or otherwise does not constitute or imply its endorsement, sponsorship or recommendation by us. Nor is endorsement of us implied by such links.
You agree to observe and maintain the confidentiality of all security features relating to use of the website (including login by email links, access arrangements, etc.) as notified. We will not be liable for any unauthorised breach or disclosure of the security features.
You agree to link back with a web hyperlink or in-app hyperlink to our site on the page or app screen where you use the data from our APIs or site.
When providing feedback (e.g. by identifying any errors or problems in the operations of the website) through any medium (e.g. the feedback form, email, or any other medium), you acknowledge and agree that all feedback will be the sole and exclusive property of Satsub Studios. You hereby assign to Satsub Studios all of your rights and interests in any and to all feedback, including all intellectual property rights therein.
You agree to indemnify Satsub Studios (its owners, employees, and agents) for any loss suffered or liability arising from any unlawful, unauthorised, or improper access or use of the website or any breach of these terms by you or your employees, contractors or representatives.
We do not guarantee constant availability the WordHuddle.com website, and accept no liability for down time or access failure due to circumstances beyond our reasonable control (including any failure by ISP or system provider).
The WordHuddle.com website may contain links to other sites on the Internet. We are not responsible for the accuracy, legality, decency of material, or copyright compliance of any such linked site, or services or information provided via any such linked site.
These terms and conditions will be construed according to and are governed by the laws of the state of Washington, USA, regardless of where you access the WordHiddle.com website from.
Credits
Image Licenses
Except for images in the public domain, the images used in the "About today's puzzle" section were taken and presented unchanged from the sources linked above, under the licenses linked above. If you want to reuse these images in another context, considering WordHuddle as the source, the same license applies. For instance, if an image used here is under a certain Creative Commons license, that same license applies to your use of the imaage when WordHuddle serves as the source of the image.